Co-Sourcing
Our Expertise is Your Expertise
How do companies maximize Cost Savings and reduce the 'time to savings' without adding additional headcount? Some companies consider Outsourcing … and some companies choose Co-Sourcing. Collaborating with Paladin's Subject Matter Experts, our Clients enjoy significant additional Cost Savings which previously were out of Sourcing's reach.
For more than a decade, Paladin has been providing companies with Experienced Resources, Effective Strategies, e-Sourcing Tools, and Insightful Ideas to help reduce the cost of Purchased Goods and Services in all expense areas.
Co-Sourcing Benefits
Clients can tap into our Subject Matter Experts; Extensive Sourcing, Financial, and Operating Experience; Key Learnings; Unique Insights; e-Sourcing Tools; and Operational Best Practices which Add Value by: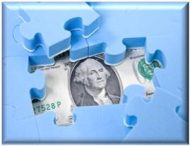 Maximizing Sourcing and Procurement Savings
Improving Effectiveness of Sourcing and Procurement Organizations
Increasing Profitability, Cash Flow, and Shareholder Value
Paladin provides Clients with the Power of our Experience … to help Reduce Costs … All on a Risk Free Performance Fee Basis.
Co-Sourcing Client Outcomes