Premium Content Download Page
Paladin Associates Inc. is pleased to offer the following Audio Podcast.
"Influencing Change" Podcast
Abstract: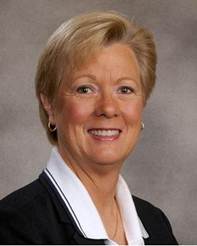 In this podcast, Barbara Ardell and Thomas Kase examine the numerous and complex change challenges faced by today's procurement professionals. Barbara outlines the cost of failure and describes why today's procurement leaders must get better at managing change. She also introduces a ground-breaking change methodology, Influencer, which is based on the NY Times Bestseller by the same name. Influencer was named change management product of the year in 2009 by MIT/Sloan Management Review. Barbara further articulates specifics around why Influencer is both different from and superior to traditional change management, and she shares some client comments regarding the benefits of Paladin's Influencing Change workshop which is geared specifically towards procurement professionals.
Speaker:
Barbara Ardell
VP - Paladin Associates Inc.
Interviewer:
Thomas Kase
Principal Analyst - Spend Matters
Click the Play Button to listen to the interview with Barbara Ardell.