Corporate Insurance Programs
Large differences can exist in the cost and quality of Insurance Policies for coverage of the same risk. An in depth insurance review often provides quantitative and qualitative options that vary as much as 40% based upon different geographic entry points and different broker expertise levels.
Paladin's Strategic Insurance Partner is a non brokerage Insurance Expert and provides an objective independent review with a single global source of competitive intelligence on Insurance Policy coverages, premium rates, and broker services.
Insurance Expertise Covers: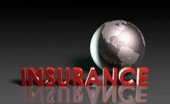 Property and Casualty Policies
Medical and Group Benefits
Various Liability Policies
Workers Compensation
Pension and 401k Plan Management Fees
Clients can take advantage of new digital distribution channels and benchmark pricing available from a proprietary Insurance Database. Accurate policy pricing and coverage information is obtained quickly, anonymously, and without lengthy interviews
Corporate Insurance Client Outcomes:
Each Solution is Customized to Client's Situation